Brand Name: Queen Weave Beauty
Shipment: Free Shipping By DHL or Fedex in 3-4 Workdays
Type: Light Yaki U Part Wig (250% Density)
Hair Color: Natural color #1b
Suitable Dying Colors: All Color
Length Options: 12-22inches
Wig Style: 1.5X3.5" Middle U Part
Wig Construction: Small head Size 21-22" with stretchable strap/elastic band/6 clips
Chemical Process: No
Shedding: Minimum
Hair Grade: Top Grade
Material: Cuticle Intact 100% Virgin Hair
Hair Lifetime: 2~3 Years with Proper Care
*Warm Tips
ALL pre-made wigs are small head sizes around 21"~22"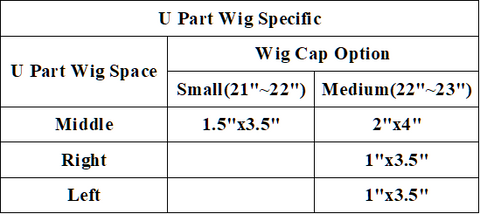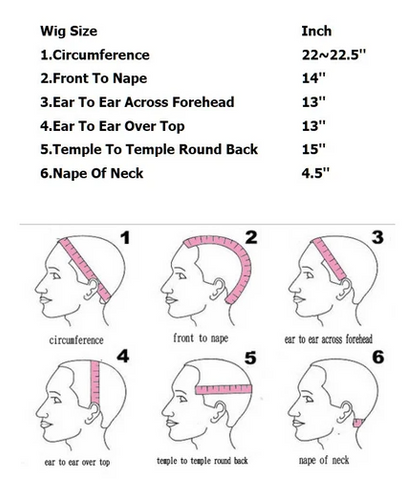 How to Install the U Part Wig? Check the video below
⬇️
Q&A: Before Your Investment in QWB
1. Why QWB 100% Human Virgin Hair Is Worth For Investment?
100% human virgin hair is cut and collected directly from young ladies without any chemical processed, cuticle intact make it manageable without any tangle or shedding issue.
Hair knowledge blog ⬇️
What's the difference between Virgin Hair Remy Hair And Non-Remy Hair?
Here Are Some Pics For Our 100% Donator's Virgin Hair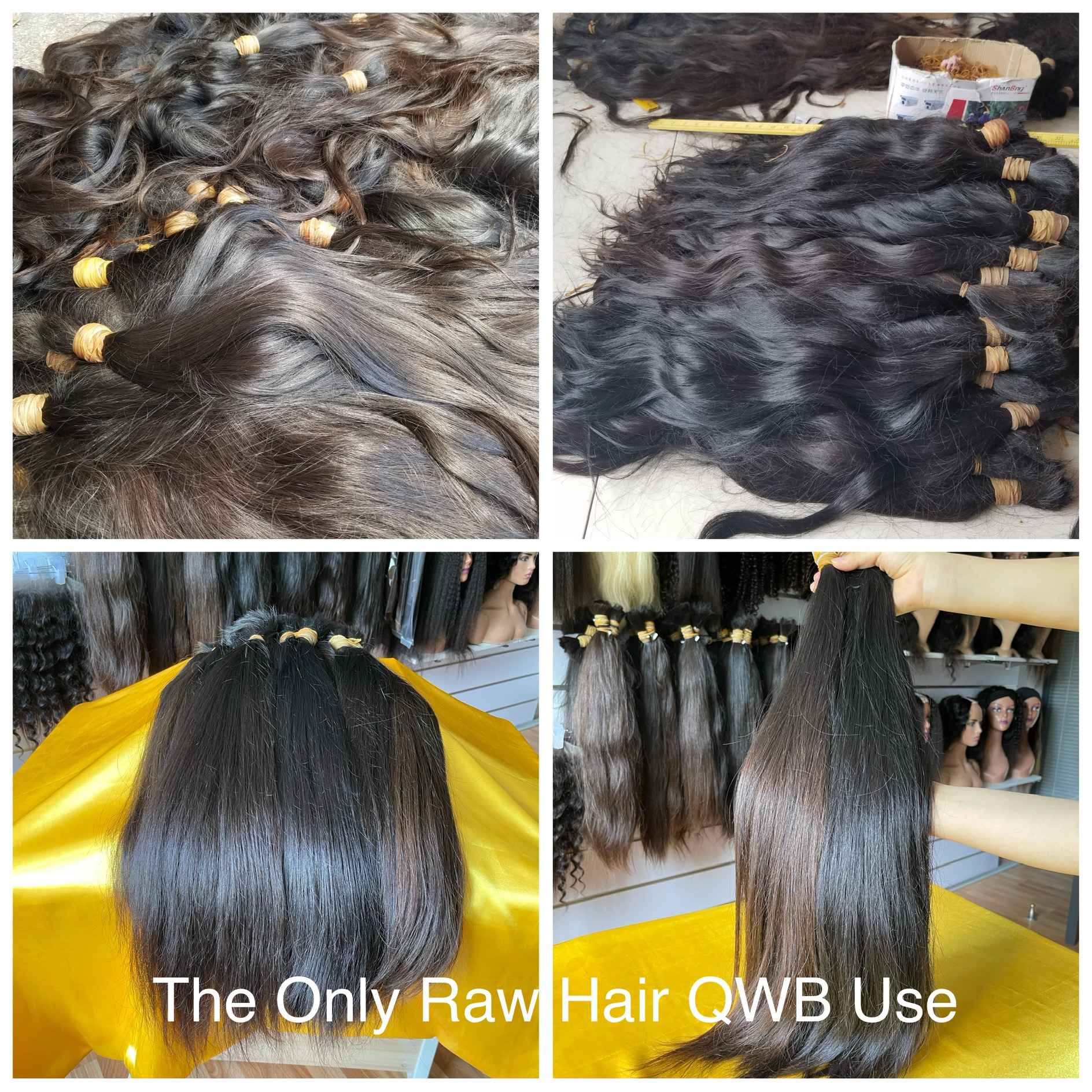 2. Is It Pricey For 100% Virgin Hair In The Long Run?
There are only 20% market share for 100% virgin hair, even much lower percent for longer length since it takes years and years to grow, fewer and fewer girls are willing to donate their hair even being paid high price. But lifetime is around 2-3 years compare to lower quality with cheaper price around 6 months, if 50% higher price can get 4-6 times service life, which one do you think is more pricey?
3. How Long Can QWB Hair Last?
Normally 2-3 years, some even 4-6 years and they still reusable, QWB holds itself to the highest standards with our hair which can be colored and styled with right product and proper care.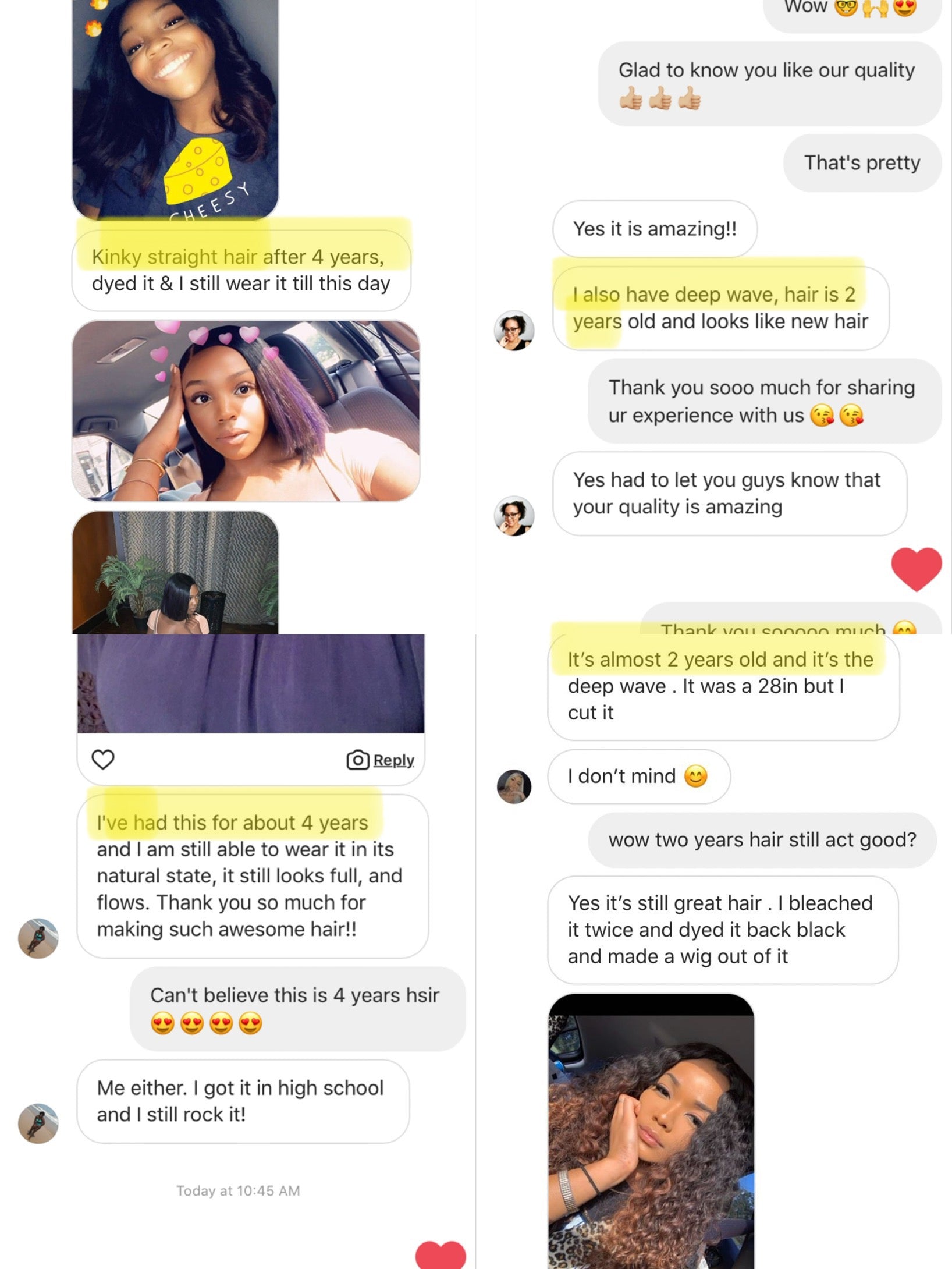 Way too big
I found the cap was way to big for my head and I have a large head. I now have to find a way to adjust the wing to make it fit. I had to dye it a natural black colour as the hair was brown when it arrived. Still the same good quality hair but I find it hard to hide the tracks underneath my leave out. The track are not discreet. I also had to add addition long tooth combs to the wige to make it secure as the straps don't do much. The hair holds its curls lovely but you will experience a lot of sheading, I have to vacuum everytime
I style my hair.
Cap is huge
I love the hair texture. But the small cap is huge. I removed about 3 inches from the middle of the cap and it's still too big. I have not experienced any issues with the hair holding curls.
My favorite texture of all time
I am a long time buyer of queen weave beauty and will always swear by how good the quality is. This hair is my all time favorite texture!! I had a custom small cap upart made and the communication was excellent!!
This was after a 5 hour flight and the hair held a pretty good curl. This texture is perfect if you press put your natural hair. I will definitely buy again!! The cap does run really big so I highly suggest reaching out to have a small cap wig made.
Great but cap runs big
I love how full this unit is but I have a smaller head so even the size small is big head friendly. This hair also doesn't hold a curl with all the hair spray applied. They just fall into waves within an hour.