When we are looking for a natural or protective hairstyle on YouTube/Instagram or Pinterest, U Part Wig is always the top recommendation. What's your impression of this wig and why would like to choose? You may say
- The wig is just so natural and beautiful!
- Good for the beginner
- Looking for a thicker or fuller wig but not familiar with the lace wig
- Lower cost but good quality
What's the U Part Wig?
U part wig with a u shape at the top of the wig, only bundles sewed in the wig cap without any lace product. The u part area allows you to leave your natural hair out to blend with hair extensions, as well as hairline area which will make it just like your own hair.
The most common type is middle u part wig, but to meet the styling needs of the customers, there are left and right u part wig and various u part space for optional, such as 1.5"x3.5", 1"X3.5" and 2"x4".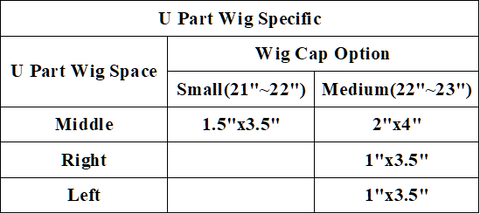 Do You Know Why the U Part Wig is So Popular on QWB?
1. Natural Hairstyle and Amazing quality
15~20 mins to create a natural looking, no need to take much money to salon or any plucking to the hairline. Human hair u part wig is top recommendation as the quality hair with its natural color, such as natural brown or black, it will blend wonderfully with your natural hair and the quality wig is always can be used around 2~3 years with proper care. It very suitable for people who are not familiar with lace wig or beginners.
2. No Lace/Glueless to Prevent More Hair Lost
U part wig sewed in with 3 clips on the top area with adjustable straps so that the wig can fit perfectly according client's head size, the suitable accessories make it comfortable to wear which can prevent hair loss issue. It's pretty easy to put on or off each time and change different style if you need.
3. Favorable Price and Only 1 Week for Production
QWB is providing a custom wig service with all accessories including wig cap, elastic band, stretchable straps, clips or combs with ONLY $15 custom service fee for around 1 week production. We can do 2/3/4 bundles combination depends on your density preference.
How to Install a U Part Wig
Step 1. Cut the u part area in the middle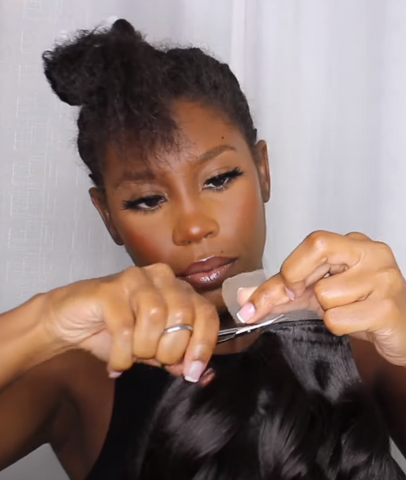 Step 2. Comb some hair on the top middle of head, braid or tie it like shape U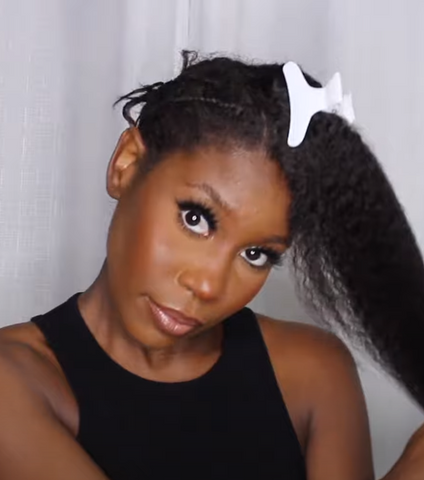 Step 3. Put on the wig, adjust with all clips to the right position then adjust the straps to get the best fit on the head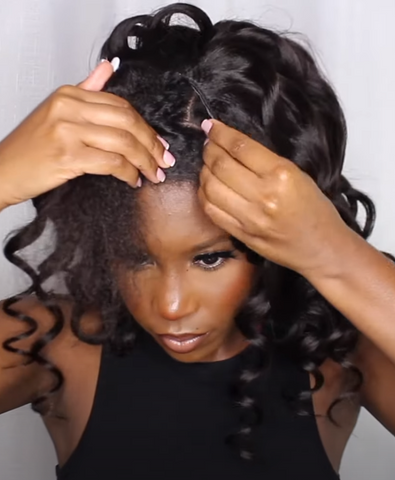 Step 4. Untie or unbraid to leave the hair out and make a natural hairline to cover the edge of the wig, you can curl or straighten the hair for many occasions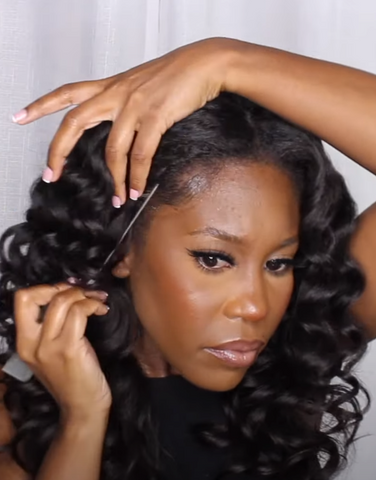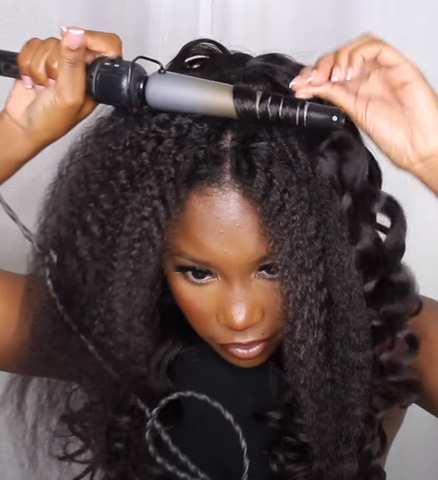 The following YouTube videos may give you more inspirations for styling
What Customers Say About U Part Wig?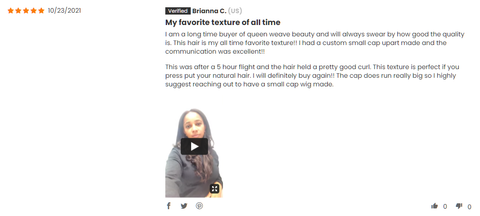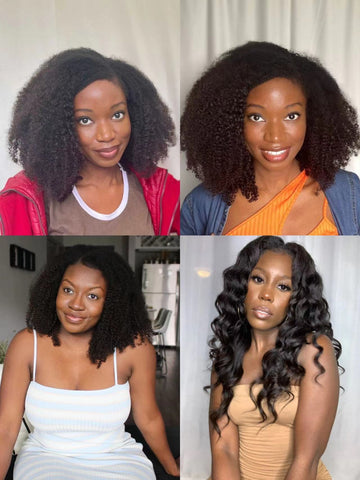 How to Get Pre-made Wig in 3-4 days?
Read more