There are hundreds of virgin hair vendors in the hair market, but finding a good vendor with quality and reasonable price is difficult. As we know, virgin hair extension is much expensive than non-remy hair and remy hair, simple check out the main difference below:

But before you choose QWB hair, you may have few questions, such as:
Why virgin hair is highest price and hard to collect?
How is the production craft for QWB hair?
How is the feedback about our hair?
What can we offer for customers?
By reading this blog, you will know more about the relationship between quality and price, also will be helpful to the one who just start hair business and looking for wholesale vendor, the quality would be the first and important impression to your customer.
√   Why virgin hair is highest price and hard to collect?
100% human virgin hair is cut and collected directly from young ladies directly, with the economy development, less and less girls are willing to donate their hair even being paid high price, raw hair is more and more harder to collect, especially for hair longer than 22", so the longer the hair, the higher costs for sure. For example:
12"~16": 1~2 years
16"~20": 2~3 years
22"~28": 3~5 years
Difference Between Raw Material and Prices in the Hair Market:
Conclusion: 
100% human virgin hair take times to grow and hard to collect especially for longer length, and it's the RARELY source material in hair market share which is only around 20%, that's why only very small number of vendors are selling virgin hair due to price competitive and shortage of raw material. 
So What You Pay for QWB Hair
1.  100% Virgin Raw Hair
2.  98g-100g True to Weight
3.  True to Length
4.  High Craft Control
5.  10 Years Virgin Hair Experience
Here are the blogs explaining the source of raw materials for hair:
1.  Donators Hair VS Floor Hair
2. What's difference between Virgin Hair Remy Hair And Non-Remy Hair
√   How's the production craft on QWB?
Qualification is not only related to raw hair material, but also production craft, which is also quality standard for Queen Weave Beauty Products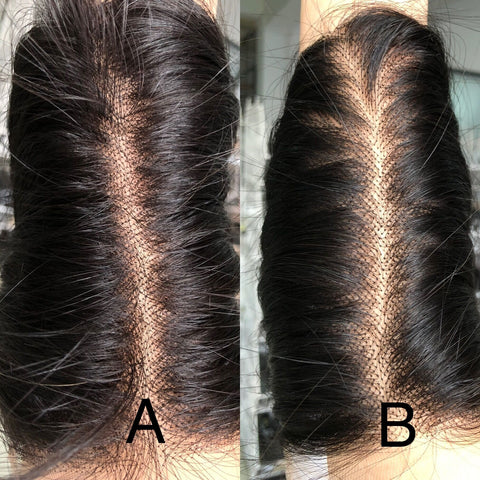 Take a hot selling product HD lace closure for example, above is the photos of HD closures for your reference. Type A is from Queen Weave Beauty and Type B is from other companies. Some customers are curious why our price is much higher than other vendor, we would like to share something you may not know.
 Raw hair price raised up dramatically due to covid 19, the lace material is almost out of stock for a while in the hair market, most importantly lace products were hand made in other Asian Country in the past years which is lower labor cost. but they closed border during pandemic last year, so the whole lace production has to be transferred into China local factory. But the hand tie craft is not mature enough for Chinese workers at first, the process time may take around 2 days to make a 5X5 lace closure, most workers and vendors will choose to make Type B, less density with bigger knots since the price is much lower, but it will be blading easily if few strands shed and not last long.
Type A is the closure we're selling, smaller knots with high density on the closure, the HD lace can easily match different skin tone perfectly, less shedding and balding issue.

 Short hair for lace products, take 14" for example, it will need at least 18" raw hair to fold over so that can make sure 4" short hair, which is much easy to style for no flies away.

 Quality control by Strict Quality Inspection Steps
√   How is the feedback about our hair?
QWB have been in hair business more than 10 years now, hair can last 1~3 years with proper care normally, some customers even 4 or 5 years, the hair is still amazing! We have a lots old customers share their beautiful pics and honest reviews on YouTube and Instagram or our official website, here are the screenshots for some feedback.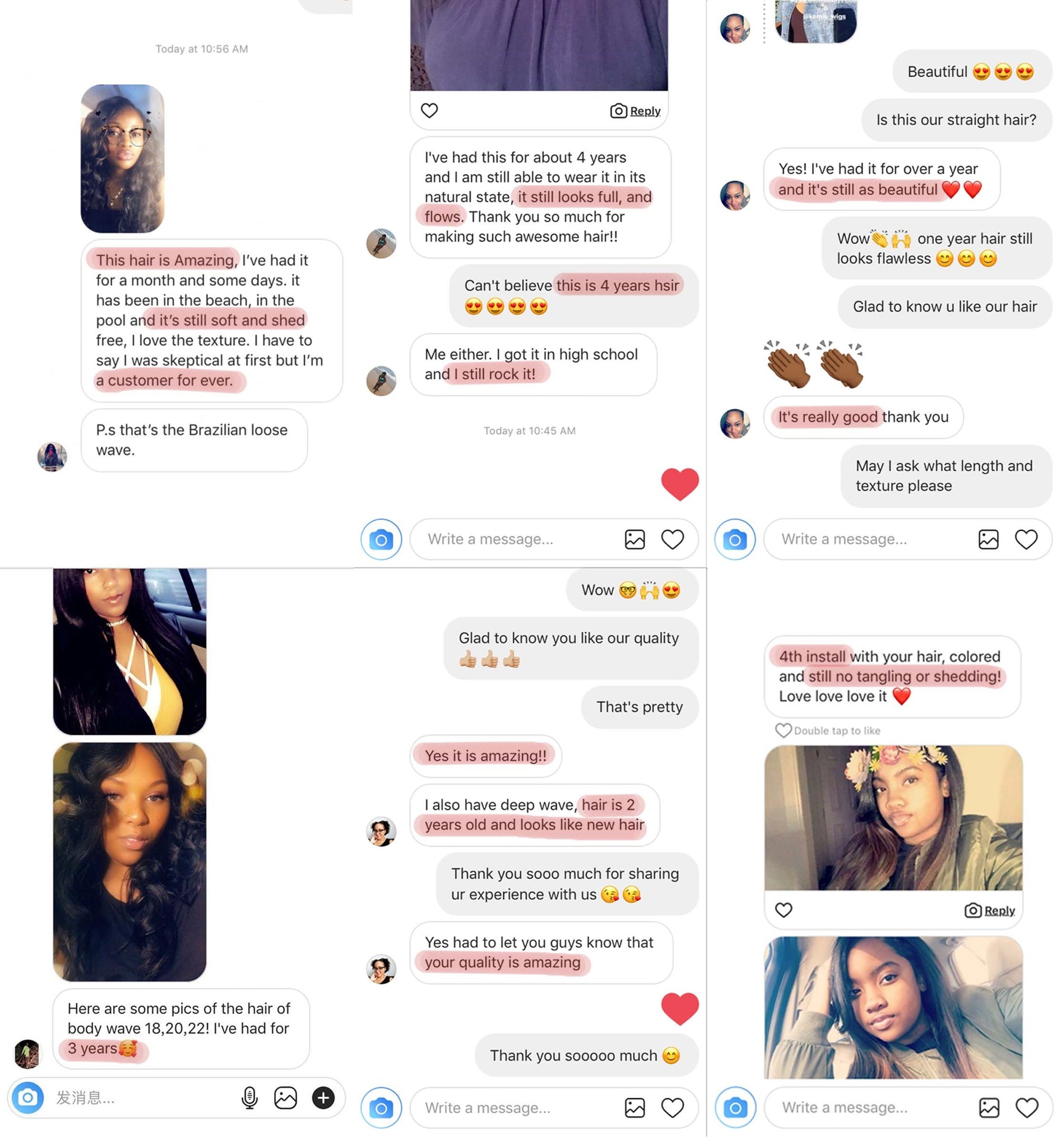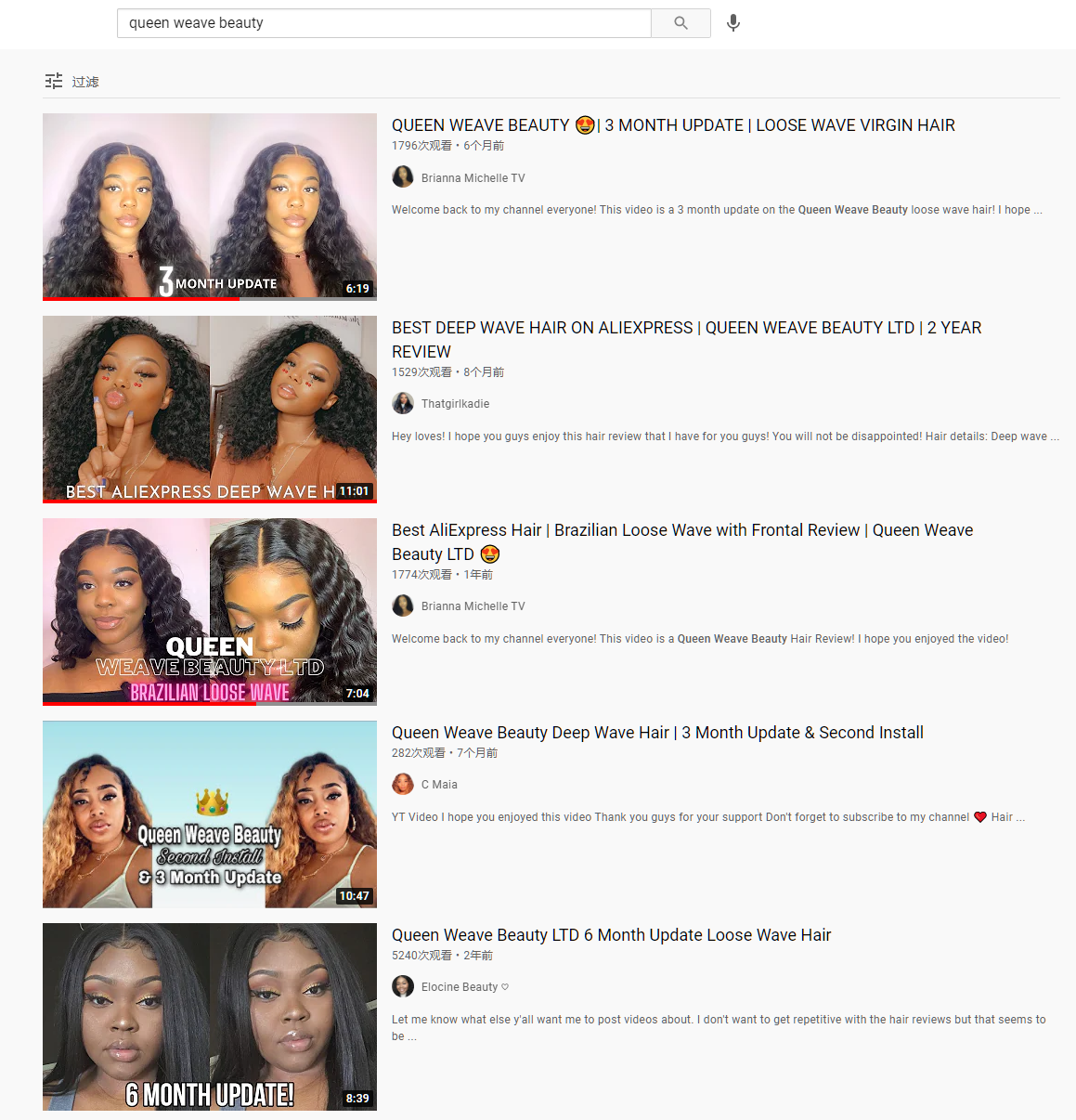 √   What can we offer for customer?
  Professional support team are following up your order: Wholesale and Retail sales representative

  Quick and easy response online via Email/WhatsApp/Instagram/Facebook/Phone or Video Call

  Full refund policy for any quality issue or products didn't sell out in original condition

  If you have subscribed on our website, you will receive interesting email, new collections or latest holiday notification from our company

  Express shipping time usually takes 3~4 business days by DHL or Fedex

  Secure payment methods: PayPal/Bank Transfer/Western Union/Money Gram, Debit Card

  Find more answers: If you're not familiar with our hair, pls try to "Ask a Question" on our website and you will get answers from our customers who placed orders with us.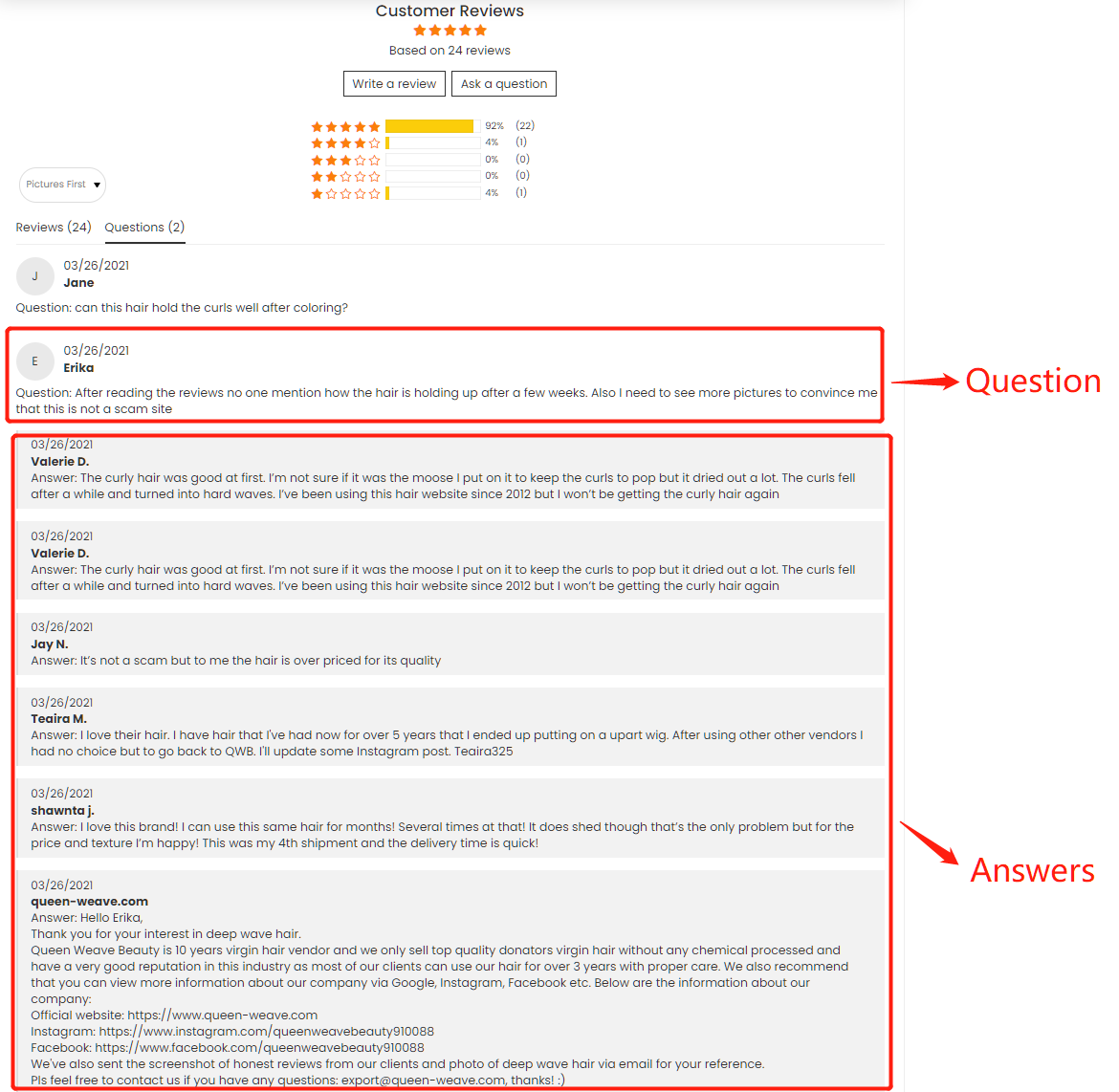 Hope you can enjoy this blog, comment below or directly contact us if you have any questions or contact us.
Email: export@queen-weave.com
WhatsApp: +86 147 3758 9073
Thank you!
QWB work team
Read more