QWB Natural Hair Line Tour
QWB provide two different product line textures currently:
1.Regular textures(Straight, Body wave, Loose wave, Deep wave, Water Wave, Tight curly)
2.Natural textures(Kinky straight, Kinky curly, Coily curly, Light yaki)
Today we would like to share with you our natural hair textures, we have four different hair types, all these 4 textures are very popular among our customers, blend with natural hair very well.
1.Kinky straight
We used to call kinky straight coarse yaki, it's great for those ladies who are transitioning from relaxed hair to natural. No tangle at all, hold curls very well, You can wear them in natural status or flat ironed or use a wand curler or curling iron for a beautiful versatile look!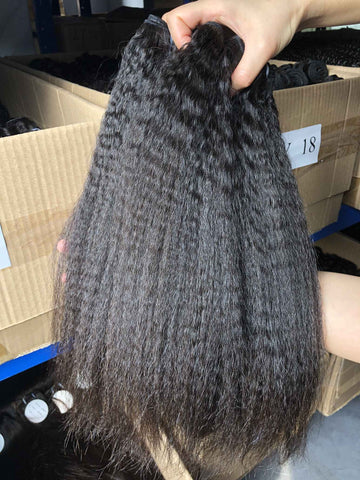 2.Kinky curly
Kinky curly is like 3C-4A hair, it blend with natural hair very well, when co-wash the hair, recommend cross the hair with finger or wide tooth comb, also recommend to apply some leave-in conditioner/moisturizer or oil (coconut oil, argan oil or olive oil) on the hair to keep the curly pattern and avoid dry issue, this hair also can be DYED very beautifully.
3.Coily curly
Coily curly is tighter than kinky curly, around 4B-4C hair type, ONLY with 2 bundles you can create a very FULL look, and highly recommend made into a U part wig, it will be easier to maintain, and same with this texture, finger combing is suggested or use wide tooth comb when you co-wash the hair.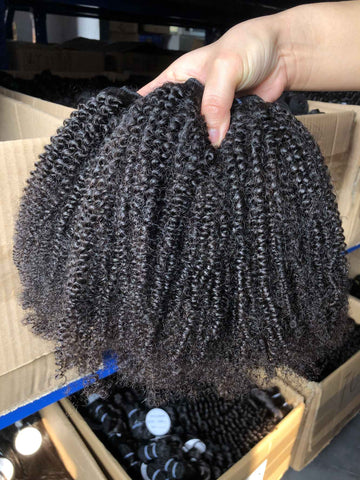 4. Light Yaki
Light Yaki is one type of pattern similar to natural hair after silk pressed, very soft and smooth, also named of yaki straight, can match natural texture perfectly and hold curls well with heat protectant. Mininual shedding and tangle issue with very low maintenance.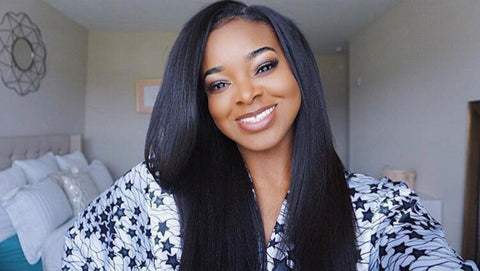 In the early day, we only have regular texture, but gradually, we extend our hairline and added these four beautiful natural textures, we are dedicated to offering the best quality hair, also would like to give our customer more choices, especially for girls who love and have passion for natural hair!
Please feel free to share your comments below!
Email: export@queen-weave.com
WhatsApp: +86 147 3758 9073
Thank you!
QWB work team